Feather Flags
Bundle SALE! $79.98 = $9.99 Custom Flag + $69.99 Pole

Cheap Feather Banner Kit - Custom Flag with Pole wholesale discount. FREE Shipping for order over $150.
Get your Feather Flag custom printed FAST in 3-4 days production time option. Want a guaranteed delivery Date? Please choose Fedex 1 day expedited shipping option on the Checkout Page.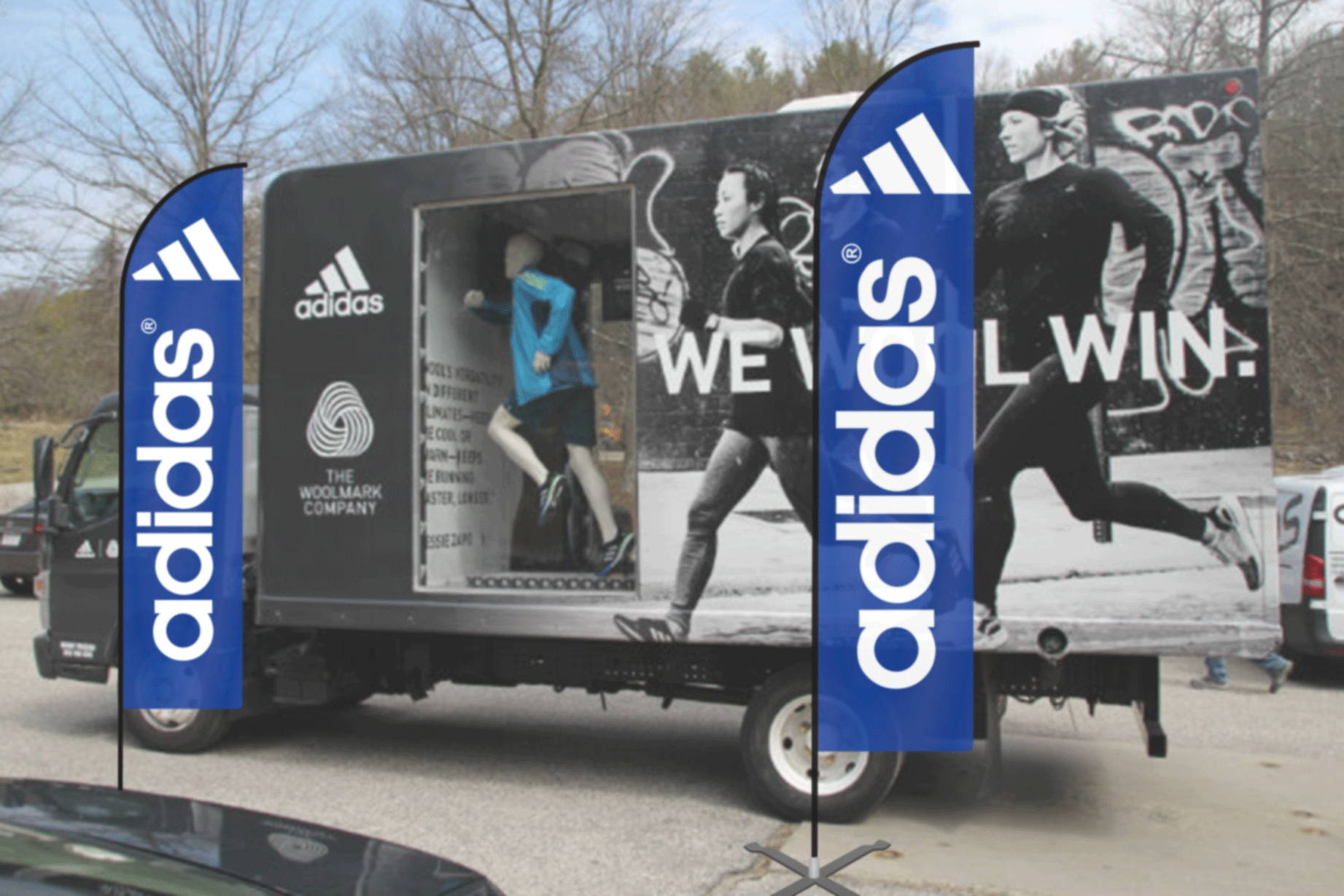 ---
Customize with Feather Flag Templates
---
About FAST1banner - Feather Flags
FAST1banner offers the largest collections of #1 economy Cheap Feather Flags wholesale discount, on our online manufacturer outlet shop. We have widest choice of great stock design feather banners that you could find for many different business, churches, restaurants, trade shows and events. Even if you could not find any banner flag designs for your need in our stock, you could simply design your own Custom Feather Flags online just in a few minutes.
Our outdoor advertising feather flags will keep your business caught by everyone walk or drive passing by. Our Feather Flags for SALE now from just $9+, are the most effective and cost-effective way to advertise your retail business or event.
The feather flag banner is an advertising sign display, that is mainly used for outdoor events. However, it is also widely used for indoor trade shows as a signage solution for show visitors to find your booth from the crowd.
These Cheap Feather Flags have a tall, eye catching banner stand up on a banner pole. It is very likely that you have seen this in many storefronts and restaurants, which has been used to catch the attention of walk pass or drive pass traffic. These swooper flags are very popular used to promote or to advertise various seasonal sales.
This type of portable outdoor advertising flags setup is very easy and fast. Because of the cheap pricing, feather banners provide an impressive return on advertising investment.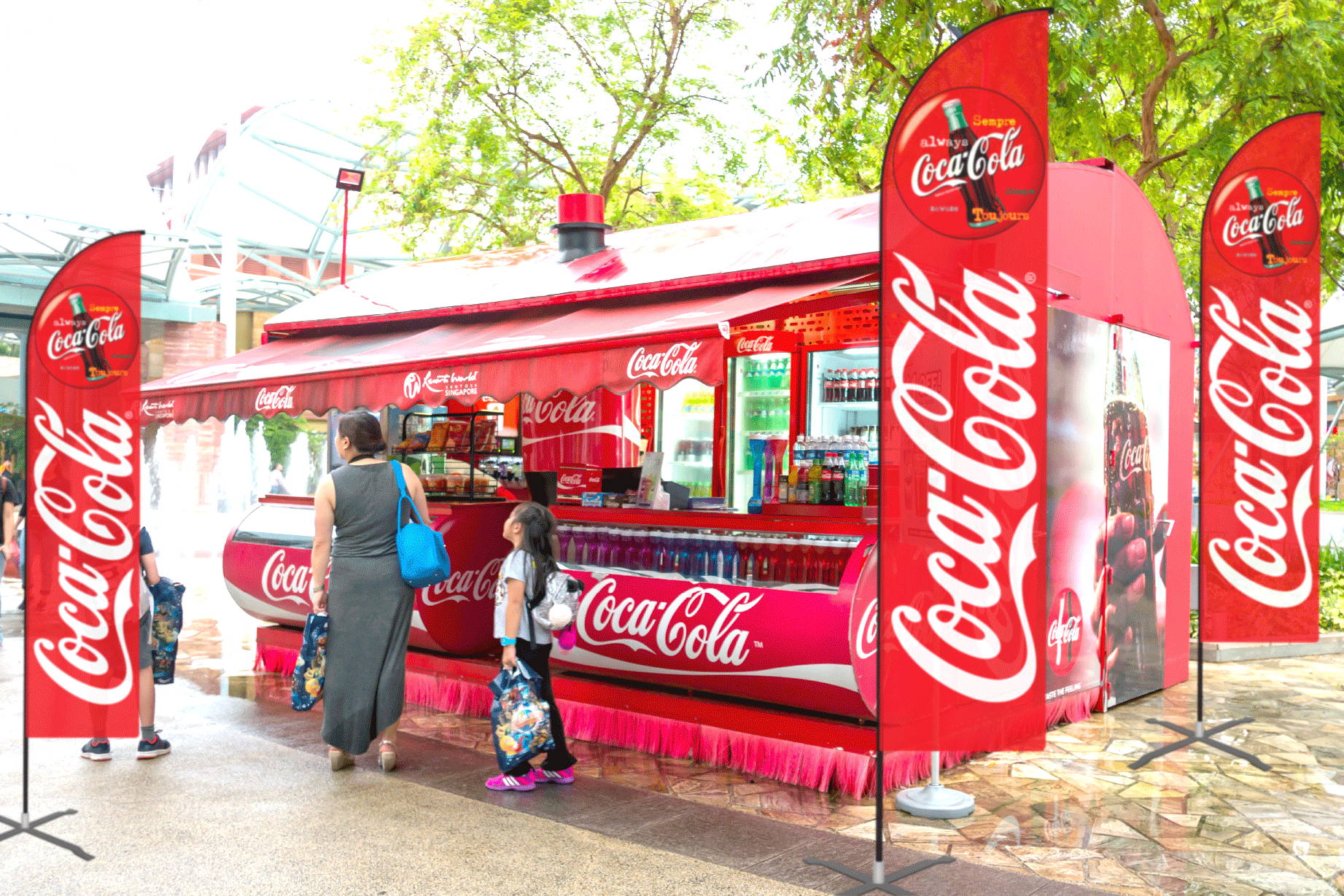 Feather Flag Pole Base options
Ground Spikes - for Soft Ground
---
Ground Spikes
Ground stakes can be inserted directly into soft ground (dirt, snow, sand, etc.)

Cross Base Stands
Lightweight Indoor Stand - is highly portable because of its lightweight. It can also be used for temporary outdoor setup with the water-weight donut (FREE included).
Heavy Duty Outdoor Stand -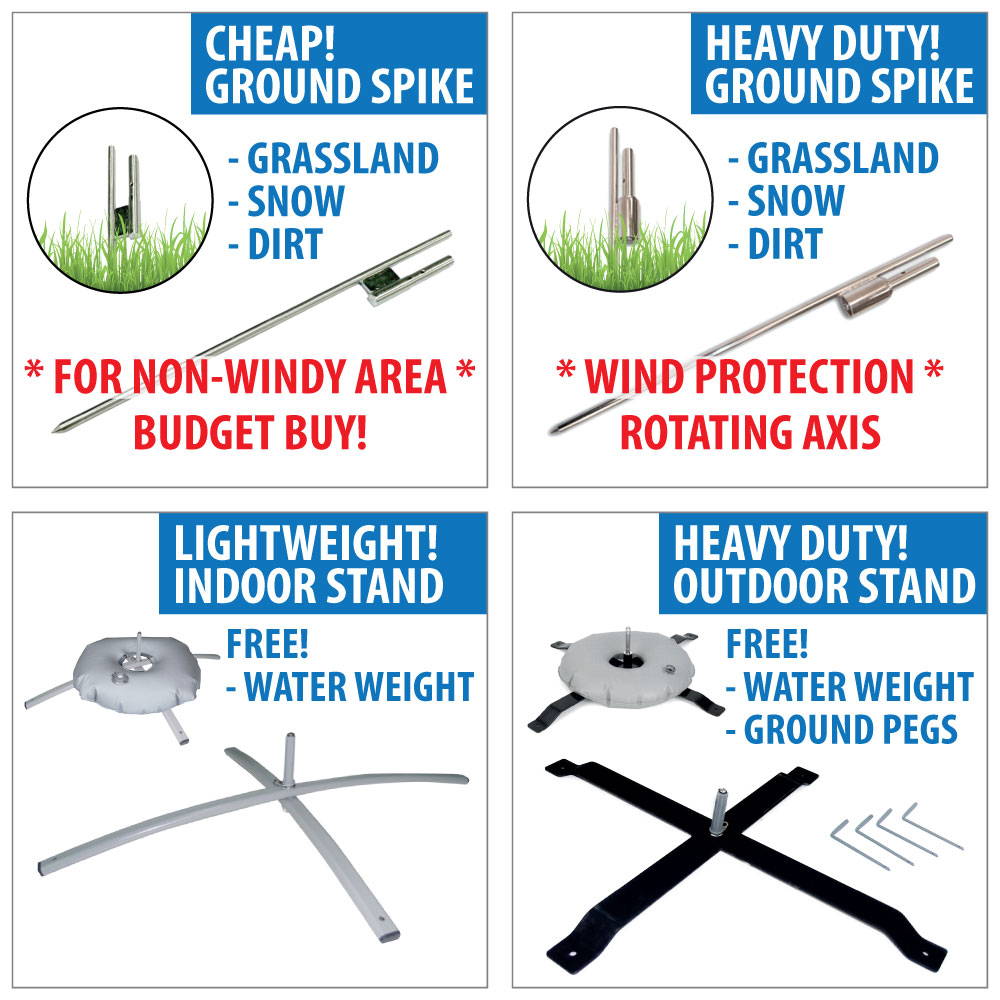 ---
Ground stakes can be inserted directly into soft ground (dirt, snow, sand, etc.)
---
Lightweight Indoor Stand - is highly portable because of its lightweight. It can also be used for temporary outdoor setup with the water-weight donut (FREE included).
Heavy Duty Outdoor Stand -
"Easy to use online Custom Feather Flag design tool. Get it fast and well before the estimated delivery date. I received a high color quality outdoor advertising banner with great fabric quality. Well Done!"
Katrina Aguilar
Dec 25, 2019

"The Feather Banner Flags are very nice and of good quality. I would definitely order from you again for my next road shows. This was the easiest online designer software to design and order from. I am a big fan. Thank you."
Annie Cole
Dec 19, 2019
"I was extremely pleased with the printing color and high resolution quality for the photo image! Looks great, keeps in bad weather and is great quality fabric."
Ben Johnson
Dec 15, 2019
FAQ - Feather Flags & Custom Swooper Banners
How to set up Feather Flags?
Our feather flag is easy to set up. Each portable pole kit has several sections that could be easily connected together. Then simply insert the Flag Pole to the Pole Pocket (sleeve) of the Feather Flags. The setup and installation process takes only a few minutes and the entire assembly can be broken down for easy carrying around. Download the PDF Feather Flags Setup Instructions here.
What are the main use of Feather Flags?
Business and church use feather flags and teardrop banners for various objectives. These signs are a great way to attract people's attention. Therefore, they can be used to advertise sales, as signage of entrance and exit to a church. Any time you want to catch the attention of walk pass and drive pass traffic to your events, a cheap feather flag can meet your expectation effectively.
FAST1banner's #1 economy feather flags have ready made stock design for a great variety of different business and non-profits including church and schools e.g. mobile phone stores, car dealers, gas stations, tax service locations, car washes and restaurants.
What is the material of our #1 economy Feather Flags made of?
All our Feather Flags are made of durable knit polyester. Both our stock feather banners and custom feather flags are all made of the best 130gsm polyester fabric. This textile material and the ink are UV resistant and water proof. This outdoor grade flag fabric material is very durable even in windy conditions, but we do not recommend displaying our flags outdoors for snowy days to extend their life time. You can count on the durability of all our #1 economy banner products and stay productive throughout their life.
What are the popular Feather Flag Size?
We offer a variety of feather flag sizes. Our stock design banners come with smallest pole height of H7ft, up to the largest feather flag with pole of H13ft.
Is the Feather Flag with Pole and other Base Stand options?
Our SALES Bundle Feather Flags with Pole system has various type of Base options for you to easily setup these portable advertising banners in all types of ground conditions. Our popular Ground Spike cost just $9.99 only, and is suitable for all soft ground conditions e.g. grassland, dirt, sand, soil or snow. If you are not sure which Swooper Flag Base option is required for your future events, then you could simply order the multi-purpose Heavy Duty Outdoor Stand that is ready for any kind of environments including hard concrete ground surfaces.
How to design Custom Feather Banners?
You can create your own design offline with any popular graphic software like Adobe Illustrator or Photoshop. Then simply upload your own print ready file to get it custom printed. Alternatively, you might simply use our online design tools to customize your feather flags before ordering them. With the biggest savings, our custom feather flags standard production requires 5 days to be shipped out. We understand there might be needs for a RUSH Feather Flags with custom design printed. No problem! We do offer guaranteed FAST 3-4 days printing process, with expedited FedEx next morning shipping and you could get your custom feather banners in as fast as 3-4 days only.
What are the Care Instruction for the outdoor advertising Feather Banners?
Our feather flag and banner display signs are easy to clean. They can be washed with water, but if necessary, you can use a mild detergent. After cleaning, let the flag drip to dry completely. Do not dry your feather flag with a hot drying machine.